Exclusive: Latest PropTech Roadmap Revealed From HK No.1 Property Agency
作者:
May 27, 2019 4 分钟阅读
Following Part 1 of the interview, Alex Shih revealed the latest PropTech roadmap for the HK No.1 property agency! He also shared his insights on property factorization tokenization of commercial properties in Hong Kong! He further expressed his views on the role of lawyers, banks and the Estate Agent Authority in enhancing transparency of property transactions via blockchain!
Tokenization of Commercial Properties in Hong Kong?
Tokenization enables the offering of property fractional ownership to general public. As we all know there are lots of people purchasing property for investment purpose and sometimes it is somewhat risky to purchase the whole property. Is property factorization feasible for real estate industry, especially in Hong Kong?
It is possible if the law allows. In the very early stage of Hong Kong Real Estate industry, transaction can only be made in building level. Law was then altered to allow transactions at unit level. You could say real estate transaction was already "factorized" and it had nothing to do with blockchain nor tokenization. It is the law which allows factorization.
With the latest regulation on Security Token Offering (STO) by the HKSFC, do you think tokenization of commercial properties via STO is viable in Hong Kong?
I can imagine the advantage of avoiding stamp duty, but that also means that the title transformation in the point of government's view is not completed. This creates huge risk for the buyers who purchased through the third party platform. I think it is viable but I don't think it will become a norm.

Privacy and Regulatory Concerns of Blockchain in Real Estates
What are the new revenue streams of Centaline Group brought by blockchain?
We aim to increase efficiency and improve customers experience through blockchain. This can reduce operating cost and attract more customers.
Regarding Centaline's blockchain platform, some stakeholders such as banks and law firms may not be willing to integrate their full database to your blockchain due to business reasons and privacy concerns. What will you do to enhance the transparency of property transactions to general public?
We do not expect law firms or banks to integrate their full database. But each property transaction requires their inputs in order to complete the transaction. These are the only data that we require in the blockchain platform and I do not see any privacy concerns as this is what they have been doing in the past. We just provide a platform that they can be done in a more efficient way. The general public will not be able to access the data of this platform and stakeholders including the agents should only be able to access data that is necessary for them to complete the transaction.
The Estate Agents Authority of Hong Kong received 306 complaints in 2018, mostly related to improper handling of the Provisional agreement for S&P and providing misleading information on the advertised property.
Image credit: Apple Daily
According to the data from Estate Agents Authority, the number of HK property agents reached 39,710 in April. It has been dropping for 5 consecutive months and 432 less since its 2018 November high. How Centaline's blockchain can enhance transparency to Estate Agents Authority in Hong Kong? Does all transaction data on Centaline's blockchain fully visible to regulators?
Since EAA is not a stakeholder in the transaction, I do not think they should access to the data of the platform in a regular basis. Just like EAA will not access our internal systems or the lawyer's system. But they can access the data in order to solve conflicts or for regulating purpose when necessary.
Latest PropTech Roadmap Revealed!
Centaline Group launched Toldi database in 2015.
Image credit: Centaline Group
We noticed that Centaline has launched "Toldi" in 2015, which is a database for Centaline's property transactions. Does Centaline plan to integrate Toldi with blockchain technology?
If so, what are the key challenges of such integration? If not, why?
Toldi is more a brand promoting campaign. It is our Mascot implying that we have huge amount of housing data. Most of the relevant data is already available on our website. It has nothing to do with the blockchain platform.

Centaline Group launched VR property inspection services in 2017.
Image credit: Centaline Group
We know that Centaline Group has been a pioneer in pursuing PropTech, from Toldi database in 2015, Virtual Reality (VR) in property inspection in 2017 and blockchain platform in 2019. So what are the next steps for Centaline Group to leverage PropTech? Will artificial intelligence (AI) be adopted in Centaline Group in the future?
AI is certainly another technology that can bring huge impact to our industry in the future. While blockchain platform helps us most in the later stage of our service after a deal is closed, AI could help us in an earlier stage of our service. AI could help us to find the correct customer, enhance the speed of the matching process, or it might even help the customer to make the final decision. We are currently enhancing our data such that it is suitable for analysis, this will be a prerequisite to use AI in our business.
About the author
---
**声明:本文为"Blockchain.News中文网"原创稿件,版权属Blockchain News所有,转载须注明
"稿件来源:https://Blockchain.News",违者将依法追究责任。



欢迎加我们Ellie微信账号:
s971030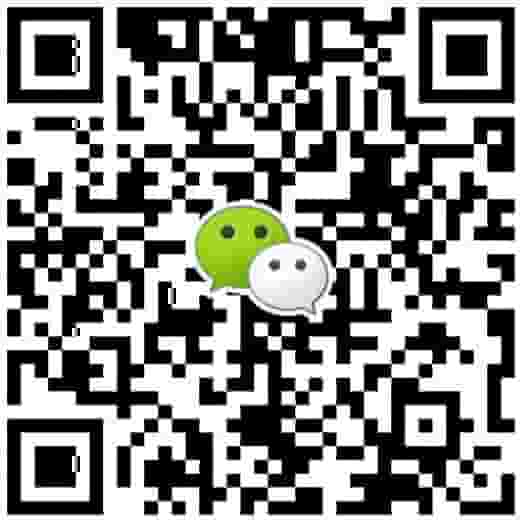 阅读更多